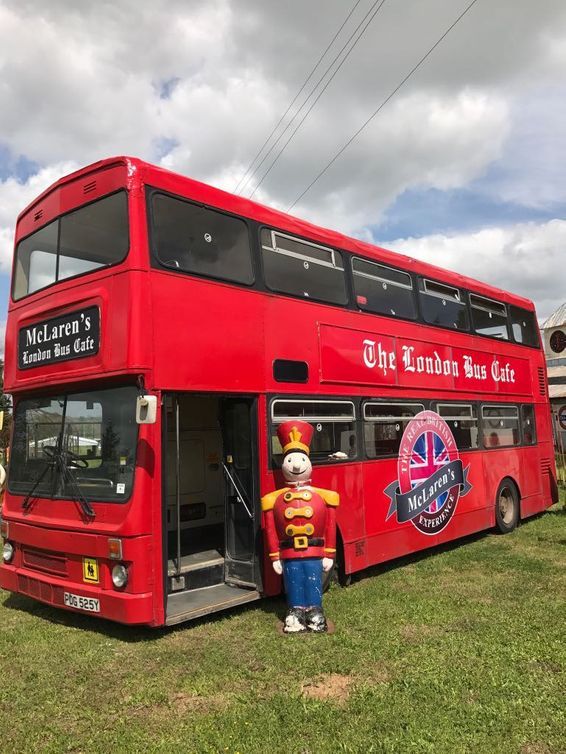 The London Bus Cafe
Serving Lunch and Traditional English High tea from Saturday September 22 until Monday October 8
To showcase McLaren's English heritage the London Bus Café is an original London double decker bus repurposed to give you a unique setting for lunch or afternoon tea. (It's air-conditioned in case the Texas weather heats up!)
McLaren's has teamed with A La Carte Events and Catering from Houston to serve English-inspired treats at lunch and tea time everyday with no reservations necessary, just come along.
The lunches, which begin at $8 and are served from noon until 3 p.m., and will feature a variety of English and home-style favorites.
For an afternoon pick-me up Traditional English High Tea is available for $15/person for tea (hot or iced) only or $20/person with prosecco, from 3:30 p.m. – 5:30 p.m. The menu includes freshly made sandwiches, scones with clotted cream and preserves as well as cakes and pastries.